Monarchies 0.4.8 Changelog
---
In the latest update to Monarchies.io,
Menu button in top-right during play to return to main menu.
Bumble bees has appeared on the field! These wobbly, fuzzy sisters are slower than their honey bee cousins, but able to buzz more pollen from flowers.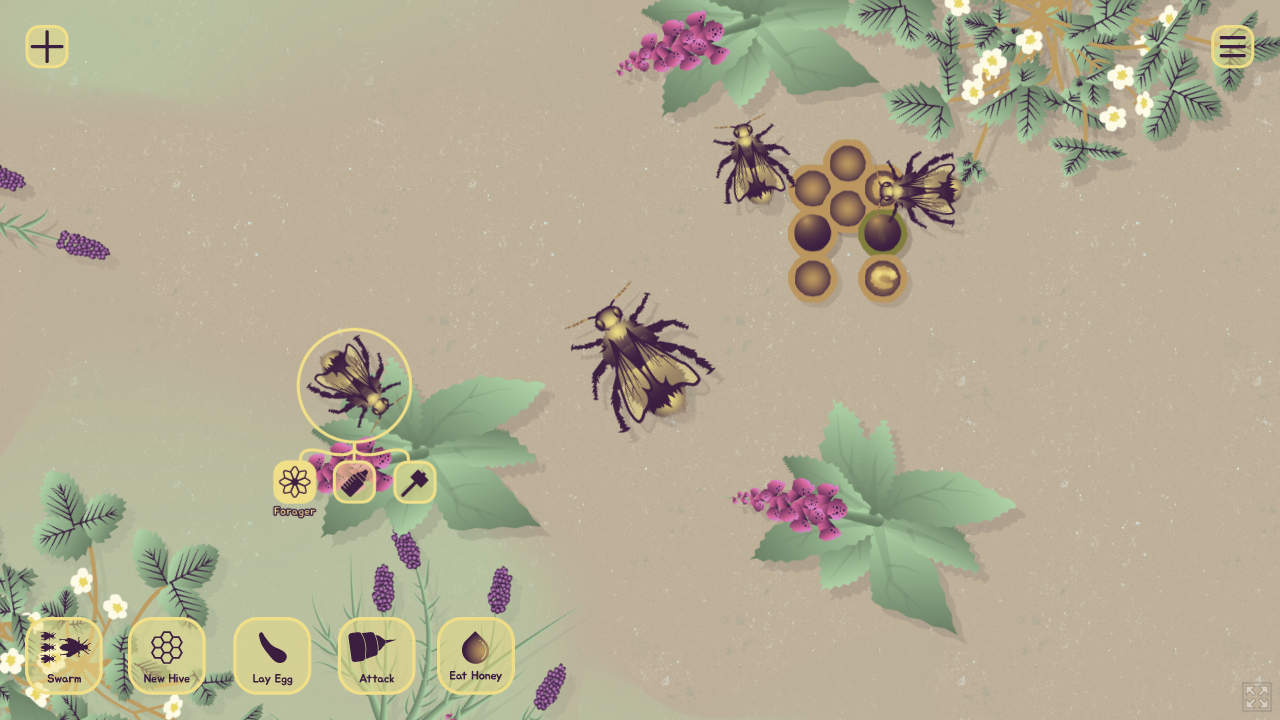 User accounts: Users may now log in using an email and password to have their stats tracked through play sessions.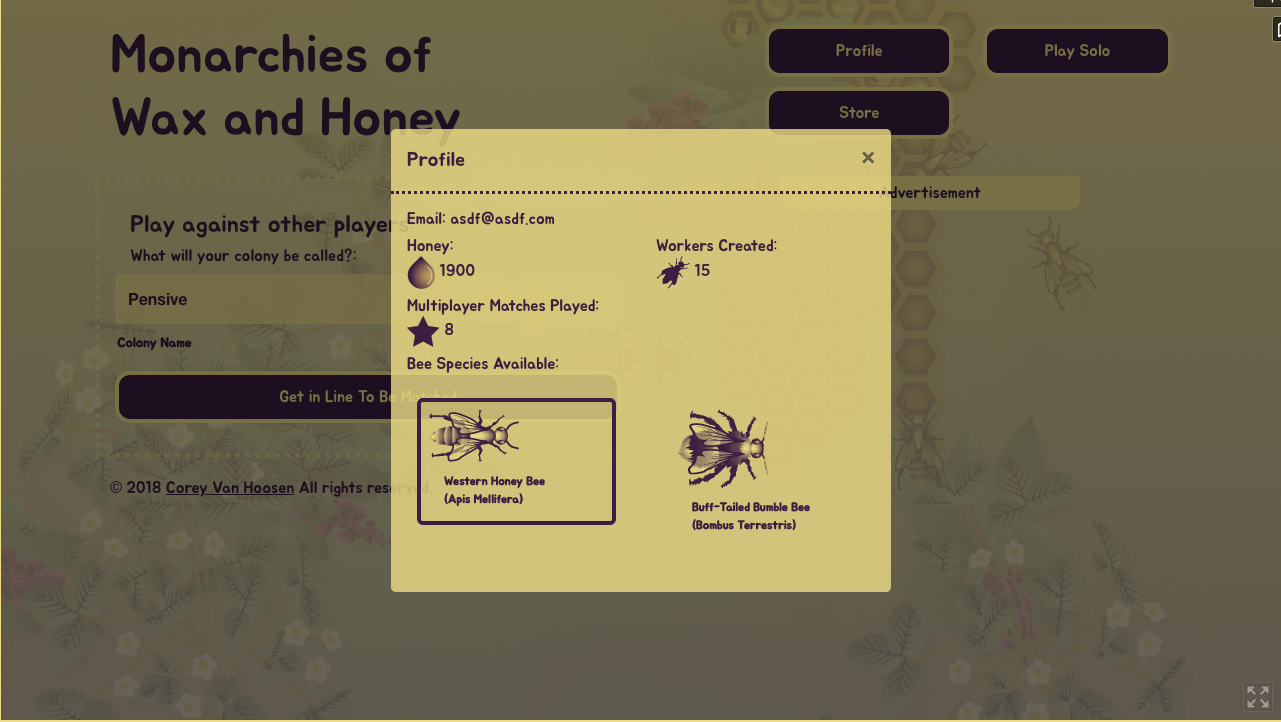 In-game store: Purchase perks such as the ability to play as the new bumble bee by collecting honey during play and spending it in the store. More items to bee added in time.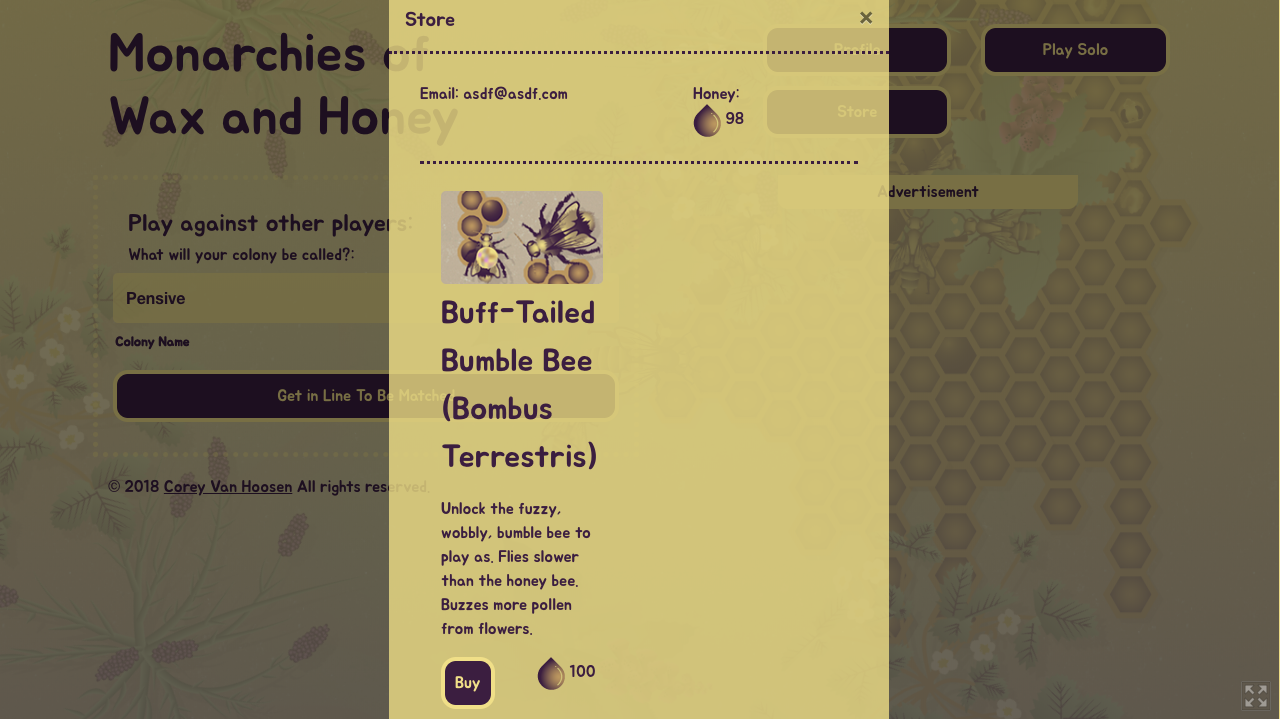 Files
monarchies_0.4.8.zip
4 MB
Aug 14, 2018