Monarchies 0.4.7 Changelog
---
Main menu layout adjusted in this latest update.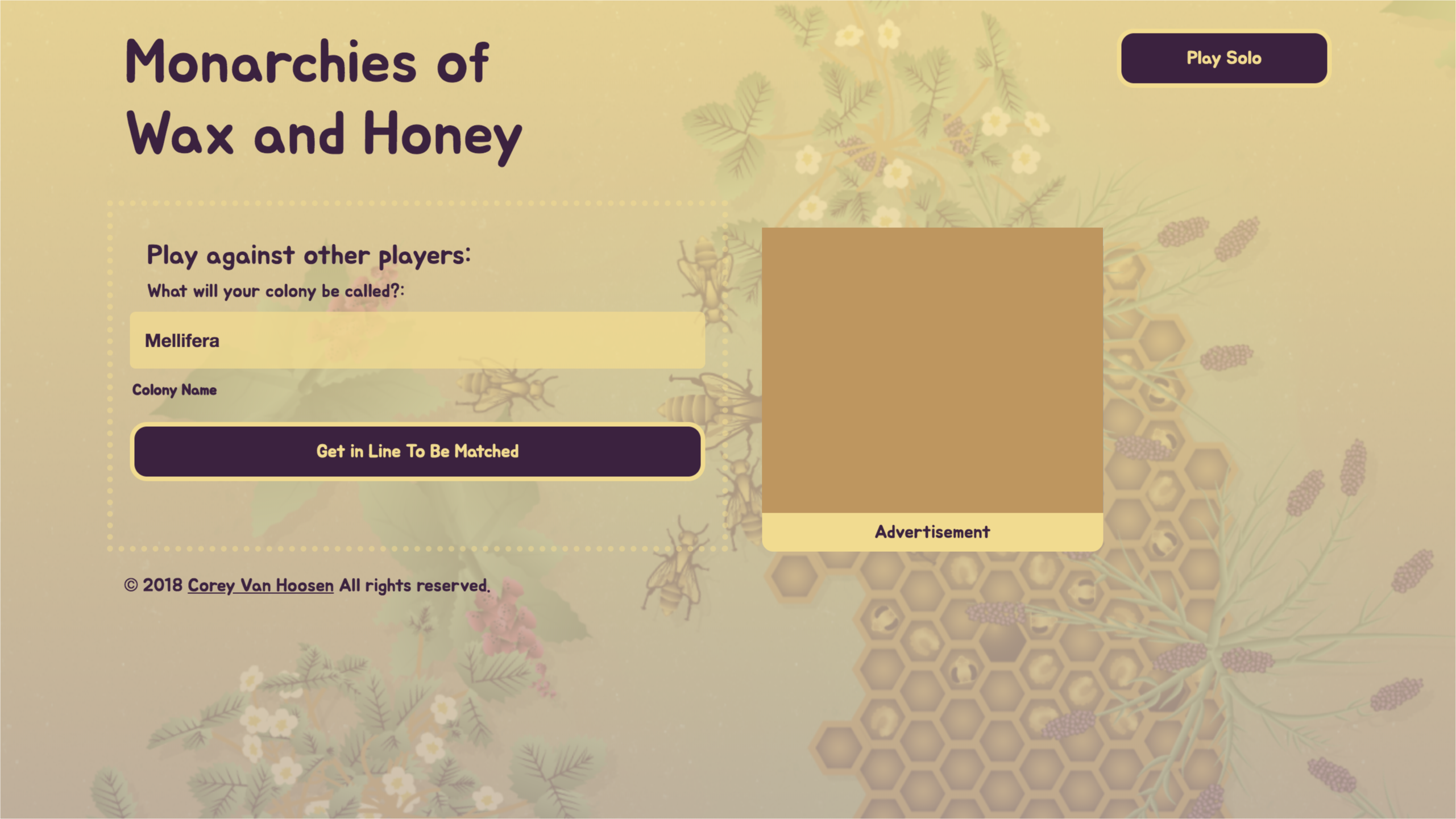 Corpses for dead workers and wasps were added.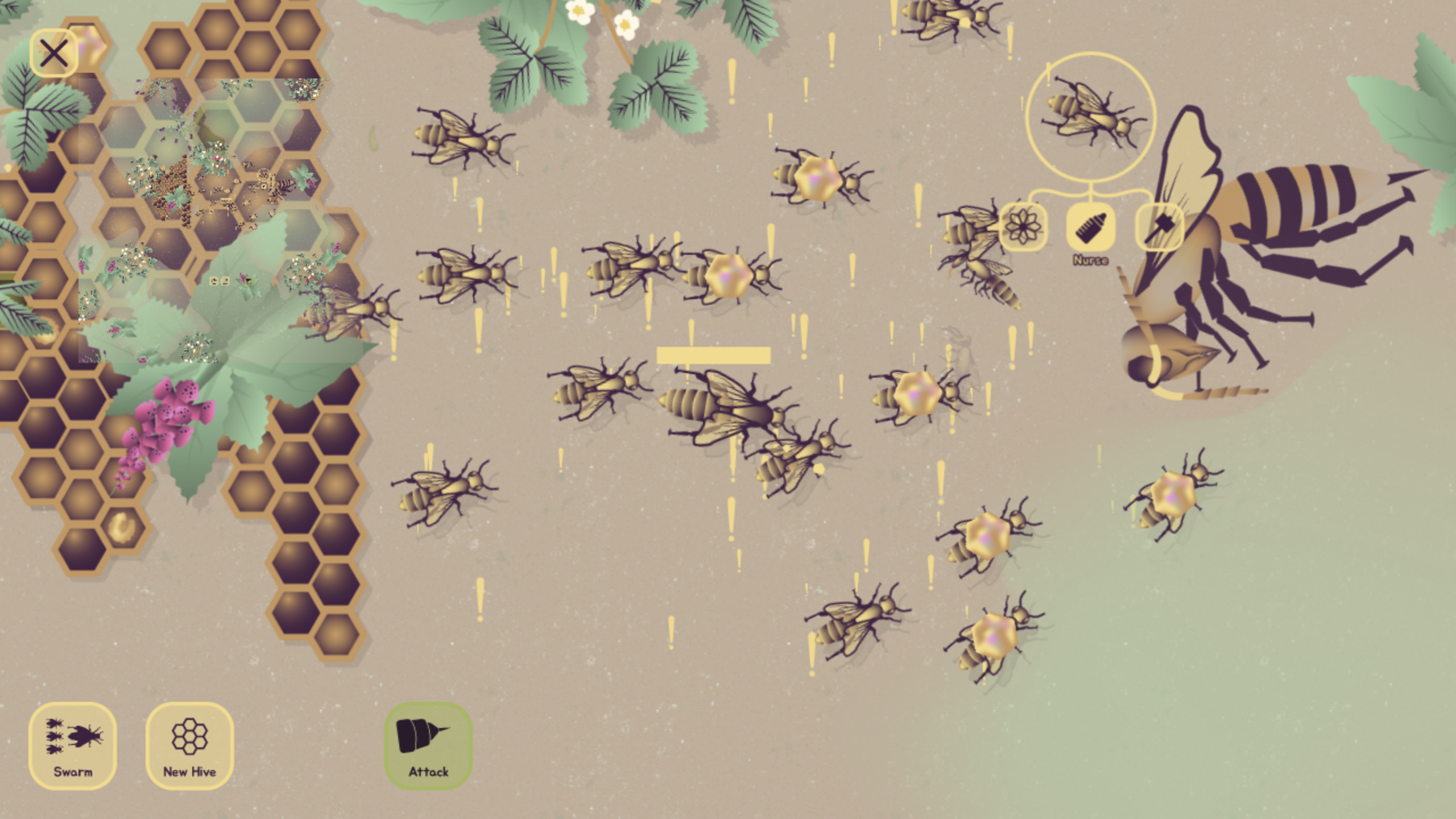 Behind the scenes, I am working on the system for user accounts and the ability to login and have stats tracked. I plan on allowing the players to earn honey when they play, and spending it on perks or the ability to play new species of bees other than the European Honey Bee (Apis Mellifera).
Files
monarchies_0.4.7.zip
4 MB
Jul 24, 2018