Monarchies.io has landed on Itch.io
---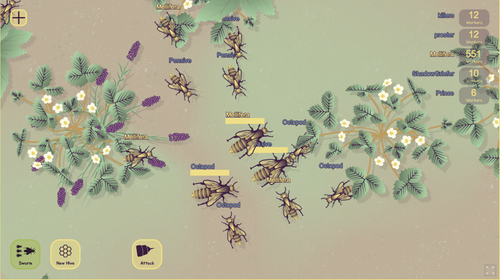 Monarchies of Wax and Honey has landed on Itch.io, its public debut! I finally made the plunge this weekend to release the beta of my game to a public audience. It has been very exciting to see others playing the game at last. I saw that my server was struggling a bit, so it has now been upgraded and seems to be doing well so far.

I have just released a new version of the game that will allow more than two people to play a match against one another. If a match is already in progress, a third player will now be placed into the existing match rather than waiting for another player to start a second one. There may be some issues related to players disconnecting during the round messing with things working properly for newly-connecting players, which I will fix within a few days.
Feel free to share any bugs or suggestions you run into or come up with while playing the game. The feedback is very valuable to me, and I want the game to be as enjoyable as it can be.
Bee well!